MCT Oil Powder Boost
Advanced MCT Oil Powder Formula
Hunger and cravings can make fat-loss miserable and difficult. MCT Oil Powder Boost™ tells your brain and body to feel full and satisfied for longer.
Supports healthy levels of the "hunger hormone," leptin[1]
Lowers your urge to snack on sweets, fats, or carbs[2]
Helps you feel less hungry[3]
Delicious chocolate powdered drink mix
Available in 3 helpful amounts:
1 Bottle (30-Day Supply), 3 Bottles (90-Day Supply) & 6 Bottles (180-Day Supply)
Your Purchase Helps
Two Children in Need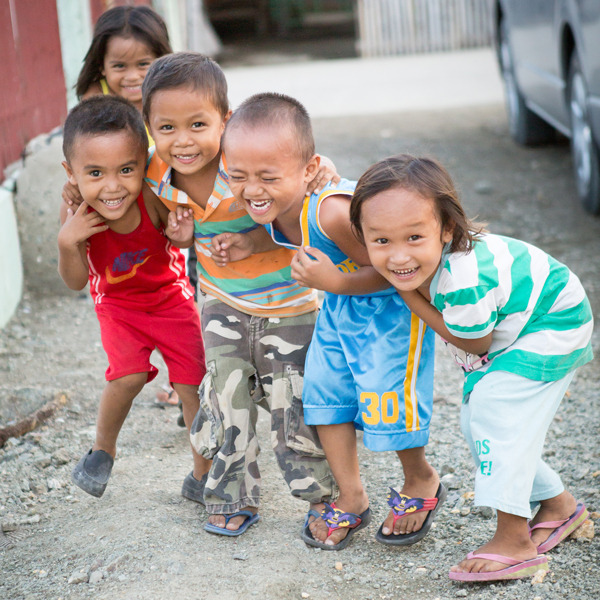 Your Purchase Helps
Two Children

in Need

Zenith Labs now partners with Vitamin Angels.

Vitamin Angels has helped over 70,000,000 children with vitamin deficiencies. They're rated in the top 4% of charities for trust and efficiency.

Your Zenith Labs purchase funds vitamin A supplementation for two children. Your generosity helps them avoid illness and grow stronger. Read more
Product Description
---
We created MCT Oil Powder Boost™ to help with the most frustrating part of losing weight: hunger & cravings.
Its natural ingredients are concentrated into a tasty chocolate powdered drink mix.
Each batch is produced to cGMP guidelines, and guaranteed for purity, content, and dosage.
Based on scientific research and real customer experiences, here's what you can expect when you try MCT Oil Powder Boost™…
Boost feelings of fullness at least 3 hours after meals[2]

Naturally eat less high-calorie foods, without even realizing it[1]

Get relief from constant cravings for sweets, fats, or carbs[2]

Boost metabolism for faster fat-loss[4]

Feel pride in your healthier eating habits (even though it's super-easy without the hunger and cravings)

Watch with excitement as your belly slims down
The Hardest Part Of Fat-loss
Most men & women agree:
The toughest part of losing weight is dealing with feeling hungry all the time.
You miss your favorite foods. And you hate that clawing feeling of your stomach begging for calories.
That hunger is part of why 95% of diets fail.
And I can't blame anybody for it, either. Constant hunger is miserable.
Here at Zenith Labs, we wanted to solve this problem.
We created a formula of natural nutrients that help balance your "hunger hormone" leptin.
When your leptin is balanced, your mind doesn't sense "hunger" as strongly.[5]
You feel full for longer.
You naturally eat fewer calories, without even realizing it.
Today, you can experience this for yourself when you try MCT Oil Powder Boost™.
I've Formulated Mct Oil Powder Boost™ Into A Tasty, Chocolate Drink Powder
Just mix 1 scoop of powder with 6-8 ounces of water, milk, or milk-alternative. Enjoy up to 3 times daily.
Your body absorbs the nutrients quickly, and puts them to work balancing your "hunger hormones." Over the next few weeks, you'll feel your hunger & cravings drop, and notice that eating healthy is easier than ever! The numbers on the scale will steadily go down, and your waistline will steadily shrink.
The nutrients inside work together to eliminate hunger and cravings, boost your energy, and supercharge your fat-loss.
1

MCT Oil Powder

A study from Columbia University showed that MCT Oil Powder increased "hunger hormone" levels by 36%.[1]A study from Oxford showed that it boosted fullness for 3 hours after a meal.[2]
2

Pyridoxine

This vitamin helps the body use and store energy from carbohydrates and protein, making it feel easier for you to stay active and exercise.[6]
3

Niacinamide

Commonly found in green leafy vegetables, this nutrient helps your body maintain healthy energy levels, so you don't feel sluggish.[7]
4

Folate

Studies show this nutrient can support an improve mood, making you more likely to stick to your diet and achieve the body you deserve. [8][9]
5

Cobalamin

A vitamin that works in conjunction with folate, helping the body support a positive mood.[6]
6

Taurine

Research shows this amino acid helps increase the body's energy expenditure, to promote easier weight loss.[10]
Zenith Labs' 6-month, Empty-bottle, Money-back Guarantee
We've combined our years of medical and research experience, together with medical studies from top universities, to perfect the formula of MCT Oil Powder Boost™.
That's why we're confident that it's going to work for you. We believe in our product so much, that we've got an outrageous offer for you:
Try MCT Oil Powder Boost™ for up to 6 months…
If you don't feel a difference in your hunger, cravings, and body fat… we'll refund you 100%.
Even if you've used your entire supply!
It doesn't matter if your jars are EMPTY! If you're not satisfied, we'll give you back all your money.
That's how confident we are that MCT Oil Powder Boost™ will work for you.
Our 60-Day, Empty-Bottle, Money-Back Guarantee lets you try MCT Oil Powder Boost™ without risking a thing.
Frequently asked questions
WHAT INGREDIENTS ARE IN MCT OIL POWDER BOOST™?
Take a look at the Supplement Facts below. You'll see all the ingredients that support balanced levels of your "hunger hormone."
IS IT SAFE TO TAKE MCT OIL POWDER BOOST™?
We manufacture MCT Oil Powder Boost™ to the strictest standards. Every batch is produced following cGMP standards. The ingredients are natural and pure. They work naturally with your body to balance levels of hunger hormones.
Of course, as a doctor, I recommend that you consult with your personal physician before starting any new health program.
HOW DO I USE MCT OIL POWDER BOOST™?
Simply add 1 scoop of powder to 6-8 ounces of water, milk, or milk-alternative. Enjoy up to 3 times per day.
WHAT IF I DON'T SEE RESULTS? CAN I RECEIVE MY MONEY BACK?
Through my years of medical practice, I've seen first-hand that individuals react differently to the same treatments. While the ingredients inside MCT Oil Powder Boost™ can benefit everyone who takes them, it remains a fact that results can vary. If you're not happy for any reason, even if the jars are empty, simply contact us for a complete refund. In most cases, we won't even ask you to send back the jars.
The reason you should get started right now:
There's no reason that losing fat means you have to be miserable. You don't have to starve, and you don't have to crave your favorite foods. Those feelings are all hormone imbalances, and MCT Oil Powder Boost™ can help balance those hormones. In fact, here's what doctors from Columbia University said about MCT Oil: "Consumption of MCT oil as part of a weight-loss plan improves weight loss." [3]
Claim your improved weight loss today. Add MCT Oil Powder Boost™ to your cart, right now.
Scientific Studies Referenced:
Dr. Ryan Shelton, NMD
Dr. Ryan Shelton is a dedicated physician solidly rooted in the principles of comprehensive medicine. For the past two decades he has focused strongly on investigative and clinical research to educate physicians and patients across the country on the safest and most efficacious diagnostic and treatment methodologies in medicine.
He was the creator and developer of Whole Body Health, a multi-disciplinary family practice in Kansas City for many years and left in 2009 to become the co-founder and Chef Medical Advisor of innovative Telemedicine outreach programs to service patients around the world. During that time Dr. Shelton was hired by The University Compounding Pharmacy in San Diego California as the head Physician and Pharmacist Consultant.
Dr. Shelton is currently a licensed primary care physician in the states of California, Hawaii, and Washington and continuing his career as the Wellness Director of Pacific Quest. Dr. Shelton has enhanced clinical experience with nutritional medicine and extensive clinical experience in counseling, holistic medicine, herbal medicine, and pediatric care. He is a diligent researcher and cogent author driven by the desire of propagating dialogues of health and scientific discovery. Dr Shelton received his Doctorate of Naturopathic Medicine from Bastyr University in Seattle, Washington. Prior to that he received a Master's degree in Philosophy and obtained his BA in Biochemistry from the University of Kansas.
He has become the primary researcher, formulator, and Chief Medical Officer for Zenith Labs where he created an enormous wealth of research and supplements to benefit the betterment of humanity across the world.