Barbarian XL
Testosterone Booster

This cutting-edge formula combines Boswellia resin extract with other key ingredients to support healthy levels of testosterone. Barbarian XL helps your body maintain youthful sexual vigor, sustained energy, and boosted confidence.
Promotes healthy levels of testosterone, the "man" hormone[1]†
Helps with self-confidence[2] and energy.[3]†
Supports desire[4] & sexual performance[5]†
Easy-to-take capsules
Available in 3 helpful amounts:
1 Bottle (30-Day Supply), 3 Bottles (90-Day Supply) & 6 Bottles (180-Day Supply)
Your Purchase Helps
a Child in Need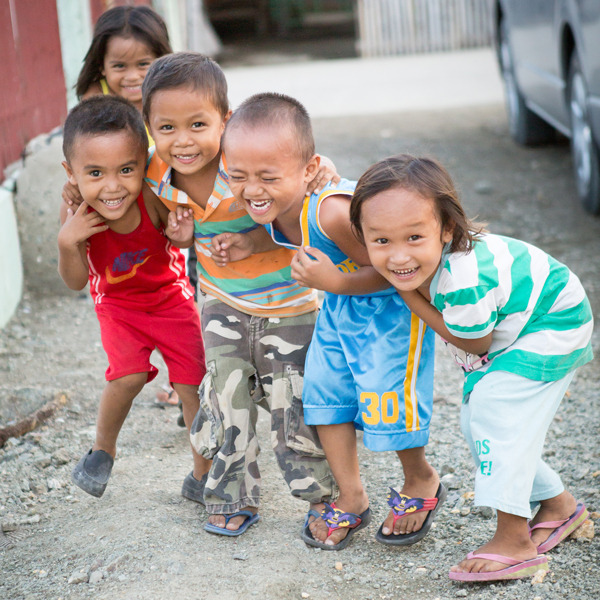 Your Purchase Helps
a Child

in Need

Zenith Labs® now partners with Vitamin Angels.

Vitamins Angels reaches over 60 million moms and kids in over 65 countries around the world every year. They're rated in the top 4% of charities for trust and efficiency.

For every purchase you make from Zenith Labs®, you will be providing one child in need with life-changing and life-saving vitamins and minerals. Your generosity helps them avoid illness and grow stronger! Read more
Product Description
---
I formulated Barbarian XL around 5 testosterone-boosting natural ingredients, concentrated into easy-to-take capsules.
The capsules in each batch are manufactured following cGMP standards, and are guaranteed for purity, content, and dosage.
Based on scientific research on the ingredients, and real customer experiences, here's what you can expect when you start taking Barbarian XL…
Sexual performance that leaves your partner satisfied.[5]

Increased desire that reminds you of your teenage hormones.[4]

Masculine drive & energy[3] to seize the day—inside and outside the bedroom.

Restored self-respect and manhood from feeling sexually confident again.

Finally feel back in control of your life.
Frankincense: the Christmas gift for your manhood
Ever wonder why in the Bible Christmas story, an herb called Frankincense was as valuable as gold? It's because that herb comes from the Boswellia tree resin, and can support a renewed confidence in your manhood.
Boswellia resin extract helps support a healthy, non-inflamed state in your cells[6], which is linked to healthy levels of testosterone.[7]
Today, you can test for yourself the benefits of Boswellia extract, without the expense and inconvenience of finding the Frankincense from the Bible.
I've formulated Barbarian XL into an easy-to-take capsule
Just take 2 capsules per day with food. Your body absorbs it quickly, and there's no aftertaste. It's that easy!
One dose per day and these hearty ingredients go to work promoting healthy testosterone levels to help you reclaim your manhood. You could soon feel your confidence, energy, and sexual vigor roar back to life!
You're getting Boswellia resin extract, plus 4 more ingredients that amp up your testosterone:
1

Boswellia resin extract

This comes from the same plant as the Biblical herb Frankincense. It supports a healthy, non-inflamed state in your cells[6], which promotes healthy levels of testosterone.[7]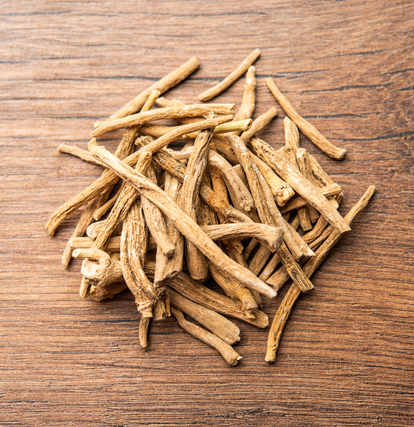 2

Ashwagandha

The root of a bell-shaped flower that's native to India. Medical studies show that Ashwagandha supports healthy testosterone[8], increases muscle growth[9], and decreases stress![10]
3

Tongkat Ali

An herb that grows in the jungles of Malaysia. Tongkat Ali breaks down the "feminine" hormones in your body like progesterone, and metabolizes them into testosterone, restoring your masculine drive.[11]
4

Shilajit

This is a mineral paste that's found naturally in the Himalayan mountains. It naturally lowers your free radicals, which supports healthy testosterone levels.[1]
5

Korean Red Ginseng

When you steam and dry the root of the ginseng plant, you get red ginseng. Medical studies found that it helps with strong, long-lasting erections, and amps up your sex drive.[5][12]
Zenith Labs' 6-month, empty-bottle, money-back guarantee
We've combined our years of medical and research experience, together with medical studies from top universities, to perfect the formula of barbarian xl.
That's why we're confident that it's going to work for you. we believe in our product so much, that we've got an outrageous offer for you:
Try barbarian xl for up to 6 months…
If you don't feel a difference in your energy, confidence, and sexual vigor… we'll refund you 100%.
Even if you've taken all your barbarian xl!
It doesn't matter if your bottles are empty! if you're not satisfied, we'll give you back all your money.
That's how confident we are that barbarian xl will work for you.
Our 6-month, empty-bottle, money-back guarantee lets you try barbarian xl without risking a thing.
Frequently asked questions
WHAT INGREDIENTS ARE IN BARBARIAN XL?
Take a look at the Supplement Facts below. You'll see the 5 key ingredients, plus 4 vitamins and minerals that strengthen the testosterone-boosting effects.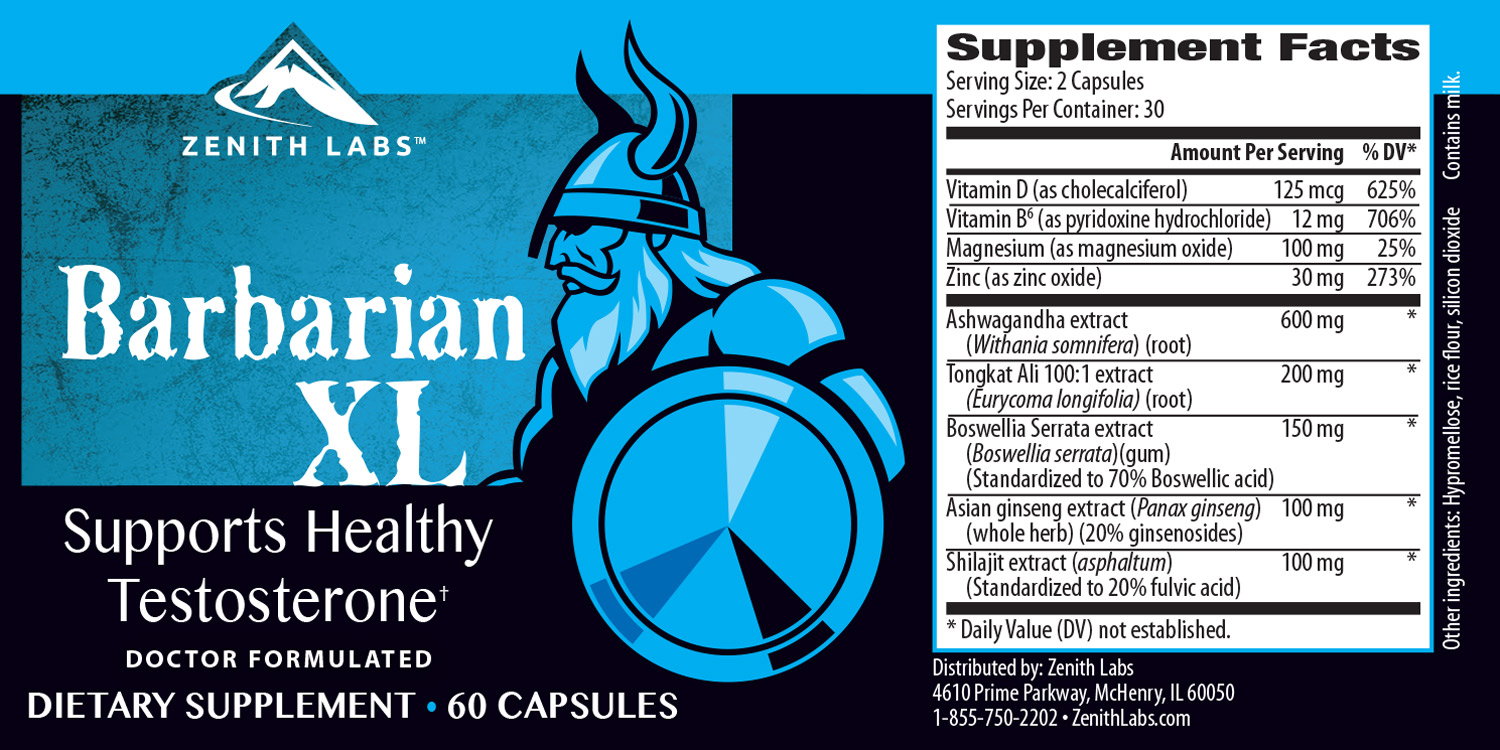 IS IT SAFE TO TAKE BARBARIAN XL?
We manufacture Barbarian XL to the strictest standards. Every batch is manufactured following cGMP standards, and is rigorously tested for sanitation and purity.
However, as a doctor, I recommend that you consult with your personal physician before starting any new health program.
HOW DO I USE BARBARIAN XL?
Simply take 2 capsules with food each day.
WHAT IF I DON'T SEE RESULTS? CAN I RECEIVE MY MONEY BACK?
Through my years of medical practice, I've seen first-hand that individuals react differently to the same treatments. While the ingredients inside Barbarian XL can benefit everyone who takes them, it remains a fact that results can vary. If you're not happy with Barbarian XL for any reason, even if the bottles are empty, simply contact us for a complete refund. In most cases, we won't even ask you to send back the bottles.
The reason you should get started right now:
There's no reason to suffer from low energy, self-doubt, and sexual frustration any longer. Barbarian XL will open the door to a new life of waking up pumped up for the day, rock-solid confidence, and reclaiming the sexual strength of your youth.
Citations

https://www.ncbi.nlm.nih.gov/pubmed/26395129
https://www.ncbi.nlm.nih.gov/pubmed/27702564
https://www.ncbi.nlm.nih.gov/pubmed/29094914
https://www.ncbi.nlm.nih.gov/pubmed/9353636
https://www.ncbi.nlm.nih.gov/pubmed/12394711
https://www.ncbi.nlm.nih.gov/pubmed/15812241
https://www.ncbi.nlm.nih.gov/pubmed/26142486
https://www.ncbi.nlm.nih.gov/pubmed/30790614
https://www.ncbi.nlm.nih.gov/pubmed/26609282
https://www.ncbi.nlm.nih.gov/pubmed/23439798
https://www.ncbi.nlm.nih.gov/pmc/articles/PMC3669033/
https://www.ncbi.nlm.nih.gov/pmc/articles/PMC3861174
Add Barbarian XL to your cart, right now.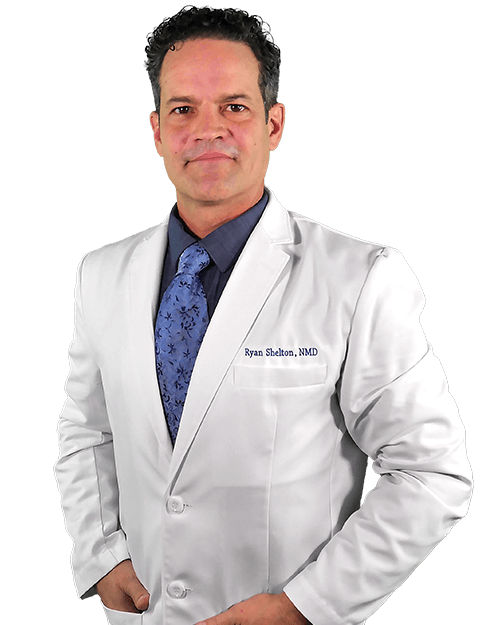 Dr. Ryan Shelton, NMD
Dr. Ryan Shelton is a dedicated physician solidly rooted in the principles of comprehensive medicine. For the past two decades he has focused strongly on investigative and clinical research to educate physicians and patients across the country on the safest and most efficacious diagnostic and treatment methodologies in medicine.
He was the creator and developer of Whole Body Health, a multi-disciplinary family practice in Kansas City for many years and left in 2009 to become the co-founder and Chef Medical Advisor of innovative Telemedicine outreach programs to service patients around the world. During that time Dr. Shelton was hired by The University Compounding Pharmacy in San Diego California as the head Physician and Pharmacist Consultant.
Dr. Shelton is currently a licensed primary care physician in the states of California, Hawaii, and Washington and continuing his career as the Wellness Director of Pacific Quest. Dr. Shelton has enhanced clinical experience with nutritional medicine and extensive clinical experience in counseling, holistic medicine, herbal medicine, and pediatric care. He is a diligent researcher and cogent author driven by the desire of propagating dialogues of health and scientific discovery. Dr Shelton received his Doctorate of Naturopathic Medicine from Bastyr University in Seattle, Washington. Prior to that he received a Master's degree in Philosophy and obtained his BA in Biochemistry from the University of Kansas.
He has become the primary researcher, formulator, and Chief Medical Officer for Zenith Labs where he created an enormous wealth of research and supplements to benefit the betterment of humanity across the world.