Blood Sugar Premier
Blood sugar support

This groundbreaking formula is based on the recently rediscovered "Old Testament" of Chinese Medicine. Blood Sugar Premier combines the ancient herbs of Berberine, Curcumin, and Piperine to support healthy blood sugar levels.
Supports balanced blood sugar†
Promotes healthy insulin levels†
Helps lose body fat†
Easy-to-take capsules
Available in 3 helpful amounts:
1 Bottle (30-Day Supply), 3 Bottles (90-Day Supply) & 6 Bottles (180-Day Supply)
Your Purchase Helps
a Child in Need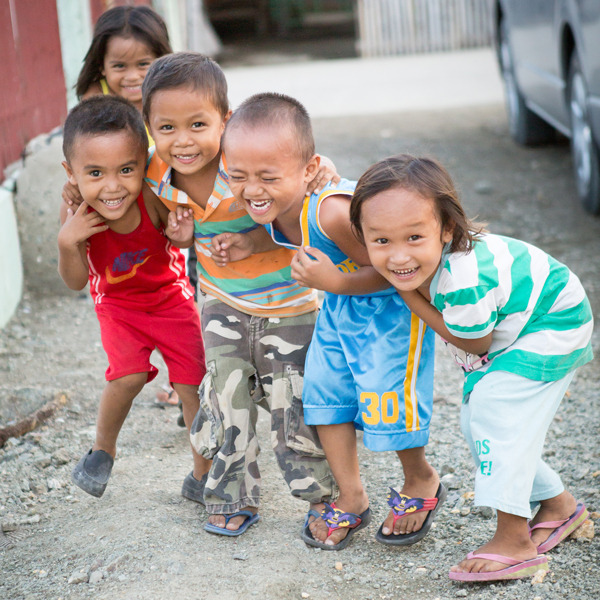 Your Purchase Helps
a Child

in Need

Zenith Labs® now partners with Vitamin Angels.

Vitamins Angels reaches over 60 million moms and kids in over 65 countries around the world every year. They're rated in the top 4% of charities for trust and efficiency.

For every purchase you make from Zenith Labs®, you will be providing one child in need with life-changing and life-saving vitamins and minerals. Your generosity helps them avoid illness and grow stronger! Read more
Product Description
---
I formulated Blood Sugar Premier after discovering the 2,000-Year-Old Chinese "Old Testament" of Natural Health. The secrets that Shen Nong, the "Father of Chinese Medicine" wrote down in this book have been the key to helping my patients support healthy blood sugar.
The formula combines 3 key blood-sugar-balancing ingredients: Berberine, Curcumin, and Piperine. Then, it adds a blend of natural herbs, vitamins, and minerals, each one hand selected to give you faster, stronger effects from the 3 key ingredients.
Zenith Labs' Blood Sugar Premier uses only the highest quality raw ingredients. The capsules in each batch are tested at a facility certified by cGMP), and guaranteed for purity, content, and dosage.
Based on scientific research on the ingredients, and real customer experiences, here's what you can expect when you start taking Blood Sugar Premier…
Supporting healthy blood sugar already in normal levels.

More freedom to enjoy your favorite foods (even sugary desserts).

That happy feeling of steady energy when you reduce blood sugar spikes.

An extra boost in shrinking down your body fat.

Independence and confidence from knowing your family doesn't have to worry so much about you anymore.

Self-respect from taking control of your health in your own way.
Shen nong's "old testament" of chinese medicine
Once feared lost forever, this 2,000-year-old manuscript contains ancient secrets about 100s of natural herbs.
The author, Shen Nong, was the first doctor in recorded history. He created or discovered the medical benefits of acupuncture, black & green tea, ginseng, ginger, peony, asparagus, and honeysuckle.
Doctors everywhere rely on his ancient discoveries.
And now his rediscovered writings are breathing new life into managing your blood sugar.
Shen Nong wrote about the benefits of the Chinese Goldthread flower, which contains the priceless ingredient of Berberine.
Berberine promotes healthy blood sugar in 2 ways:
Berberine supports a healthy, non-inflamed state in your cells.
Berberine helps break down fat deposits around your pancreas, allowing your pancreas to maintain healthy blood sugar levels.
Today, you can receive the benefits of Berberine without having to seek out the ancient Chinese Goldthread flower.
I formulated Blood Sugar Premier into an easy-to-take capsule
Just take 2 capsules with breakfast. It absorbs quickly, and without any aftertaste. It's that simple!
Two capsules a day and these ancient herbs go to work on your blood sugar… promoting healthy blood sugar levels that help you take control of your health. Over the next few weeks, your body will strengthen your natural insulin-balancing processes, so you'll feel healthier than you have in years!
You're getting all 3 key herbs inside of each dose of Blood Sugar Premier…
1

Berberine

The extract of the Chinese Goldthread plant. Berberine promotes a healthy, non-inflamed state in your cells. And it helps to break down the fat deposits around your pancreas, to help your body use its own natural systems to support healthy blood sugar.
2

Turmeric root

A principle building block of turmeric, a type of ginger. It also supports a healthy inflammatory state in your body. But Curcumin won't activate without…
3

Piperine

A molecule found in the Black Pepper plant. Piperine activates the Curcumin in Blood Sugar Premier, promoting a non-inflamed state in your cells. It also has been shown to support healthy levels of insulin sensitivity. Blood Sugar Premier uses a type of Piperine called "BioPerine®."
Plus, you're also getting our natural blend of hand-selected herbs, vitamins, and minerals. This blend helps your body make the most of Berberine, Curcumin, and Piperine.
I should also mention, all 3 ingredients have been shown to assist in shrinking body fat.
Zenith Labs' 6-month, empty-bottle, money-back guarantee
We've combined our years of medical and research experience, together with the contents of Shen Nong's "Old Testament" of Natural Health, AND recent medical studies from top universities… all to develop Blood Sugar Premier.
That's why we're confident that it's going to work for you. We believe in our product so much, that we've got an outrageous offer for you:
Try Blood Sugar Premier for up to 6 months…
If you don't feel a difference in your energy, and notice it promoting healthy blood sugar levels… we'll refund you 100%.
Even if you've taken all your Blood Sugar Premier!
It doesn't matter if your bottles are EMPTY! If you're not satisfied, we'll give you back all your money.
That's how confident we are that Blood Sugar Premier will work for you.
Our 6-Month, Empty-Bottle, Money-Back Guarantee lets you try Blood Sugar Premier without risking a thing.
Frequently asked questions
WHAT INGREDIENTS ARE IN BLOOD SUGAR PREMIER?
As you saw above, the 3 key ingredients to Blood Sugar Premier are Berberine, Curcumin, and Piperine. Then we add the specific vitamins and minerals that will give you the best results.
IS IT SAFE TO TAKE BLOOD SUGAR PREMIER?
We manufacture Blood Sugar Premier to the strictest standards. The capsules in each batch are tested at a facility certified by cGMP. The ingredients are natural and pure.
However, as a doctor, I recommend that you consult with your personal physician before starting any new health program.
CAN I STOP TAKING MY PRESCRIPTION MEDICATIONS?
Blood Sugar Premier is formulated to support healthy blood sugar. It is not a prescription drug, and is not designed to replace any prescription drug. Your personal physician will advise you on what prescriptions to take, and when to start and stop taking them. You should never start or stop taking a prescription drug unless your personal physician directs you to.
HOW DO I USE BLOOD SUGAR PREMIER?
Simply take 2 capsules with breakfast. In cases where a stronger dose is needed, you may take up to 4 capsules per day.
WHAT IF I DON'T SEE RESULTS? CAN I RECEIVE MY MONEY BACK?
Through my years of medical practice, I've seen first-hand that individuals react differently to the same treatments. While the ingredients inside Blood Sugar Premier can benefit everyone who takes them, it remains a fact that results can vary. If you're not happy with Blood Sugar Premier for any reason, even if the bottles are empty, simply contact us for a complete refund. In most cases, we won't even ask you to send back the bottles.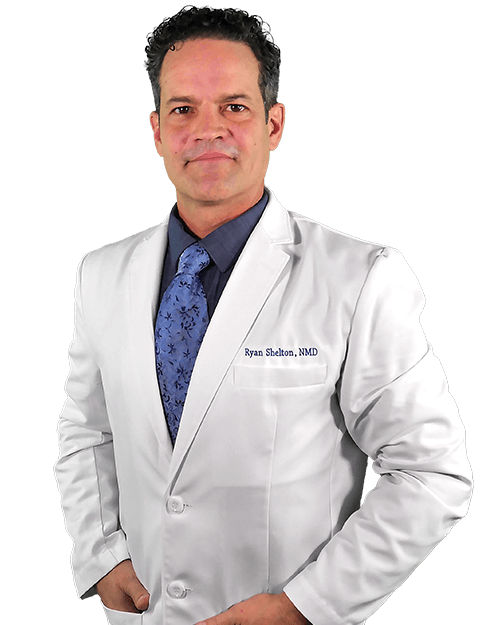 Dr. Ryan Shelton, NMD
Dr. Ryan Shelton is a dedicated physician solidly rooted in the principles of comprehensive medicine. For the past two decades he has focused strongly on investigative and clinical research to educate physicians and patients across the country on the safest and most efficacious diagnostic and treatment methodologies in medicine.
He was the creator and developer of Whole Body Health, a multi-disciplinary family practice in Kansas City for many years and left in 2009 to become the co-founder and Chef Medical Advisor of innovative Telemedicine outreach programs to service patients around the world. During that time Dr. Shelton was hired by The University Compounding Pharmacy in San Diego California as the head Physician and Pharmacist Consultant.
Dr. Shelton is currently a licensed primary care physician in the states of California, Hawaii, and Washington and continuing his career as the Wellness Director of Pacific Quest. Dr. Shelton has enhanced clinical experience with nutritional medicine and extensive clinical experience in counseling, holistic medicine, herbal medicine, and pediatric care. He is a diligent researcher and cogent author driven by the desire of propagating dialogues of health and scientific discovery. Dr Shelton received his Doctorate of Naturopathic Medicine from Bastyr University in Seattle, Washington. Prior to that he received a Master's degree in Philosophy and obtained his BA in Biochemistry from the University of Kansas.
He has become the primary researcher, formulator, and Chief Medical Officer for Zenith Labs where he created an enormous wealth of research and supplements to benefit the betterment of humanity across the world.