Cacao Melody
Advanced Raw Cacao Supplement
Cacao Melody delivers raw cacao and supporting nutrients for powerful antioxidant benefits. It's a chocolatey powdered mix to help you look and feel great:
More antioxidant flavonols than dark chocolate, tea, and red wine COMBINED[1]
Supports metabolism and appetite for easier fat-loss[2,3]
Brain support for a happy & relaxed mood[4]
Daily Energy[1,7]
13 total antioxidant & health-supporting nutrients
Doctor-formulated, and produced to cGMP standards
Available in 3 helpful amounts:
1 Bottle (30-Day Supply), 3 Bottles (90-Day Supply) & 6 Bottles (180-Day Supply)
Your Purchase Helps
Two Children in Need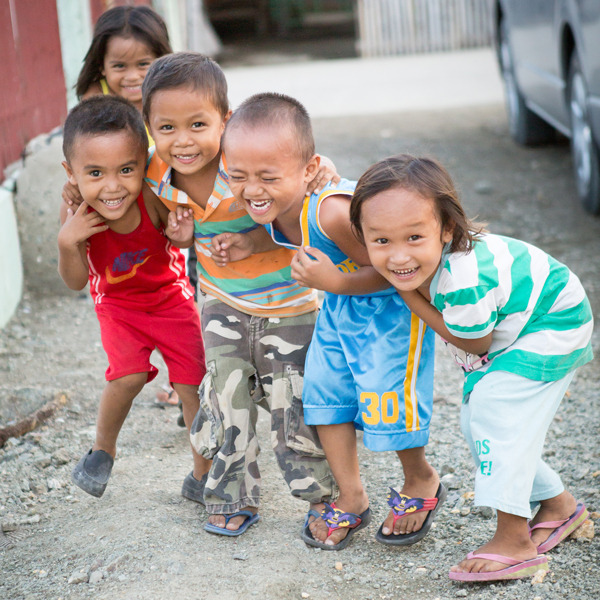 Your Purchase Helps
Two Children

in Need

Zenith Labs now partners with Vitamin Angels.

Vitamin Angels has helped over 70,000,000 children with vitamin deficiencies. They're rated in the top 4% of charities for trust and efficiency.

Your Zenith Labs purchase funds vitamin A supplementation for two children. Your generosity helps them avoid illness and grow stronger. Read more
Product Description
---
You've probably heard how healthy antioxidant "flavonols" are. It's part of the reason you've heard that Green Tea fights belly fat.[8] Or that Red Wine supports against stress.[9] Even that eating Dark Chocolate can make you happier.[1]
It's partly because these foods are great sources of antioxidant flavonols, which support a non-inflamed state in your cells[10]
Including the cells in your brain that determine things like happiness, energy, and self-esteem…[10]
And the cells that determine metabolism strength, and appetite.[11]
But new nutritional research shows that raw cacao contains 6,350% more flavonols than Red Wine, 3,500% more than Tea, and 820% more than processed Dark Chocolate.[1]
That's why we formulated Cacao Melody with the highest quality raw cacao – to aid your body in supporting:
A fortified metabolism for faster fat-burning2

A balanced appetite, for less extreme hunger and cravings3

Brain health, for a happier mood[4,5]
All so you can feel healthy, beautiful, and confident.
THE INGREDIENTS MISSING FROM 95% OF RAW CACAO SUPPLEMENTS
Before Cacao Melody, raw cacao mixes had one key problem:
Many contained only cacao.
Now, cacao is beneficial, but if your cacao supplement contains only cacao, then you're missing out on some major benefits.
Remember, the flavonols inside raw cacao help with both fat-loss and self-esteem.
So when we formulated Cacao Melody, we included additional nutrients to work alongside raw cacao in delivering antioxidant support, and extra support for fat-loss, boosted mood, and daily energy.
CACAO MELODY: COMFORTING CHOCOLATEY FLAVOR, MAXIMUM ANTIOXIDANT POWER
Most raw cacao supplements don't dissolve well, and end up chalky and grainy.
Zenith Labs has formulated a different kind of raw cacao supplement.
Cacao Melody is NOT an unpleasant health drink…
It's a comforting chocolatey beverage.
Other collagen supplements tell you to pinch your nose and knock it back.
Cacao Melody tells you to cozy up and savor the smooth taste.
WHAT'S INSIDE CACAO MELODY?
You're getting a precise blend of 13 ingredients:
Raw cacao
Like most cacao supplements, we start with raw cacao.
We source our raw cacao from the most pure suppliers, and run extensive testing on each batch to ensure top quality.
Most cacao supplements would stop here.
But Cacao Melody goes on to support antioxidant power, easier fat-loss, and a happier mood with 12 additional ingredient.
We start with 6 ingredients that contain strong antioxidant nutrients, or support your body's natural antioxidant systems:
After this, we selected a few more key nutrients that help with the key goals of Cacao Melody: a healthier, happier you.
1

MCT Oil Powder

Medium-Chain-Triglycerides (MCT) are a healthy type of fat that are linked to more efficient fat-loss[18]
2

Cinnamon

This tasty spice is linked to healthy blood sugar19, which supports your body in healthy fat-burning..20
3

Taurine

This amino acid is another antioxidant, and helps support energy levels. It's linked to a healthy metabolism, and daily energy.[21]
4

Maca root

This South American plant is linked in animal tests to healthy energy levels and happier mood.22
5

Ashwagandha

From the Rennet plant, this herb supports against inflammation, and is linked to a relaxed mood.23
6

Rhodiola Root

A grass that grows on the chilly plains of Siberia. Supports physical & mental energy, and a relaxed & happy mood[24]
Take a look at Cacao Melody's complete formula:
ZENITH LABS' 6-MONTH, EMPTY-BOTTLE, MONEY-BACK GUARANTEE
We've combined our years of medical and research experience, together with medical studies from top universities, to perfect the formula of Cacao Melody.
That's why we're confident that it's right for you. We believe in our product so much, that we've got an outrageous offer for you:
Try Cacao Melody for up to 6 months…
You either love the flavor, and enjoy the benefits of easier fat loss, boosted mood, and daily energy… or we'll refund you 100%.
Even if you've already taken all your Cacao Melody!
It doesn't matter if your jars are EMPTY! We won't even ask you to send back anything. If you're not satisfied, we'll give you back all your money.
That's how confident we are that you'll love Cacao Melody.
Our 6-Month, Empty-Bottle, Money-Back Guarantee lets you try Cacao Melody without risking a thing.
Frequently asked questions
What does Cacao Melody taste like?
It has a mild cocoa flavor.
If you prefer a smoother, richer taste, stir Cacao Melody into milk (either dairy or alternative).
And if you prefer a sweeter cocoa, add in a natural sweetener like honey or Stevia extract.
WHAT INGREDIENTS ARE INSIDE COLLAGEN REFRESH LEMONADE?
Take a look at the label for all the information about Cacao Melody.
What makes Cacao Melody better than other cacao supplements?
Most cacao supplements contain only cacao.
Cacao Melody contains the highest quality raw cacao… AND 11 additional nutrients. Each nutrient is doctor-selected to work alongside raw cacao in aiding your body's ability to support fat-loss & self-esteem.
So you can enjoy the smooth chocolatey flavor, while enjoying stronger health & mood benefits.
How do I know Cacao Melody is pure & safe?
Each of the ingredients is rigorously tested for purity and to ensure against toxins and contaminants. Our manufacturing facility is regularly audited by the FDA for safety and purity.
We also focus on using natural ingredients, which your body already knows how to use, and which gently, naturally support your health.
What kind of effects will I feel from Cacao Melody?
First off, who can help but feel happier when enjoying a smooth chocolate drink? But Cacao Melody takes it a step further, by supplying the highest quality raw cacao, which contains powerful antioxidant flavonoids. You'll get nutritional support for both mood and fat loss, which can help you look and feel happier.
What if I'm not happy? Can I get my money back?
Absolutely, no questions asked. Either you love the experience of enjoying a glass of Cacao Melody -- and you're thrilled with the fat-loss and mood-supporting effects -- or we'll refund you 100%.
We don't even ask you to return the jars. Anytime in the first 6 months after your order, simply contact us and we'll refund you. Our contact info is on every jar.
The reason you should get started right now:
Only Cacao Melody both delivers top-quality raw cacao AND our doctor-formulated antioxidant blend.
The ingredient inside Cacao Melody are clinically tested and shown to be ultra-rich in antioxidants, and to support a boost metabolism, a balanced appetite, and aid for your brain health.
Cacao Melody supports your body's natural systems to help you slim down, feel healthier, and be happier & more confident.
1. https://www.ncbi.nlm.nih.gov/pmc/articles/PMC4696435/
2. https://www.ncbi.nlm.nih.gov/pubmed/15850966/
3. https://www.ncbi.nlm.nih.gov/pubmed/18510961/
4. https://www.ncbi.nlm.nih.gov/pmc/articles/PMC3575938/
5. https://www.ncbi.nlm.nih.gov/pubmed/23364814
6. https://www.ncbi.nlm.nih.gov/pubmed/19810704
7. https://www.ncbi.nlm.nih.gov/pubmed/19942640
8. https://www.ncbi.nlm.nih.gov/pubmed/25074392
9. https://www.ncbi.nlm.nih.gov/pmc/articles/PMC3395274/
10. https://www.ncbi.nlm.nih.gov/pmc/articles/PMC4480670/
11. https://www.ncbi.nlm.nih.gov/pmc/articles/PMC3891543/
12. https://www.ncbi.nlm.nih.gov/pmc/articles/PMC4686230/
13. https://www.ncbi.nlm.nih.gov/pmc/articles/PMC4202389/
14. https://www.ncbi.nlm.nih.gov/pmc/articles/PMC5483215/
15. https://www.ncbi.nlm.nih.gov/pubmed/22583898/
16. https://www.ncbi.nlm.nih.gov/pubmed/9140830/
17. https://www.ncbi.nlm.nih.gov/pmc/articles/PMC5383408/
18. https://www.ncbi.nlm.nih.gov/pubmed/12975635/
19. https://www.ncbi.nlm.nih.gov/pmc/articles/PMC4609100/
20. https://www.ncbi.nlm.nih.gov/pubmed/19571155/
21. https://www.ncbi.nlm.nih.gov/pmc/articles/PMC5933890/
22. https://www.ncbi.nlm.nih.gov/pmc/articles/PMC4025608/
23. https://www.ncbi.nlm.nih.gov/pmc/articles/PMC5871210/
24. https://www.ncbi.nlm.nih.gov/pmc/articles/PMC3541197/
Click below to add Cacao Melody to your cart, right now.
Dr. Ryan Shelton, NMD
Dr. Ryan Shelton is a dedicated physician solidly rooted in the principles of comprehensive medicine. For the past two decades he has focused strongly on investigative and clinical research to educate physicians and patients across the country on the safest and most efficacious diagnostic and treatment methodologies in medicine.
He was the creator and developer of Whole Body Health, a multi-disciplinary family practice in Kansas City for many years and left in 2009 to become the co-founder and Chef Medical Advisor of innovative Telemedicine outreach programs to service patients around the world. During that time Dr. Shelton was hired by The University Compounding Pharmacy in San Diego California as the head Physician and Pharmacist Consultant.
Dr. Shelton is currently a licensed primary care physician in the states of California, Hawaii, and Washington and continuing his career as the Wellness Director of Pacific Quest. Dr. Shelton has enhanced clinical experience with nutritional medicine and extensive clinical experience in counseling, holistic medicine, herbal medicine, and pediatric care. He is a diligent researcher and cogent author driven by the desire of propagating dialogues of health and scientific discovery. Dr Shelton received his Doctorate of Naturopathic Medicine from Bastyr University in Seattle, Washington. Prior to that he received a Master's degree in Philosophy and obtained his BA in Biochemistry from the University of Kansas.
He has become the primary researcher, formulator, and Chief Medical Officer for Zenith Labs where he created an enormous wealth of research and supplements to benefit the betterment of humanity across the world.