Hair Revital X
Natural Hair Regrowth Support

This confidence boosting formula delivers a pure dose of Saw Palmetto extract, which is clinically shown to stimulate your Hair Growth Cycle. The Hair Revital X System includes both an oral supplement and a topical spray to help your follicles grow and regrow thick, healthy hair.
Supports balanced DHT (your "Hair-Loss Hormone")†
Stimulates natural regrowth of thinning and receding hair†
Fortifies health of follicles and hair cells†
Easy-to-take capsules, and quick-absorbing topical spray†
Available in 3 helpful amounts:
1 Bottle (30-Day Supply), 3 Bottles (90-Day Supply) & 6 Bottles (180-Day Supply)
Your Purchase Helps
a Child in Need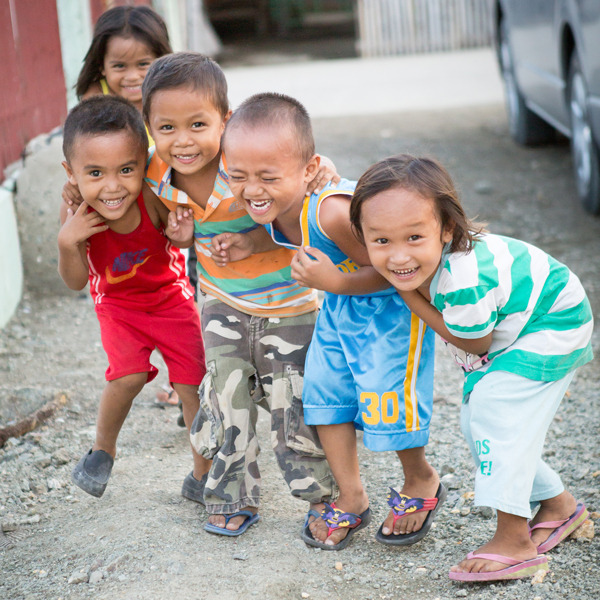 Your Purchase Helps
a Child

in Need

Zenith Labs® now partners with Vitamin Angels.

Vitamins Angels reaches over 60 million moms and kids in over 65 countries around the world every year. They're rated in the top 4% of charities for trust and efficiency.

For every purchase you make from Zenith Labs®, you will be providing one child in need with life-changing and life-saving vitamins and minerals. Your generosity helps them avoid illness and grow stronger! Read more
Product Description
---
I formulated the Hair Revital X System around pure Saw Palmetto extract, and 4 hair-restoring ingredient blends, all concentrated into easy-to-take capsules and a quick-absorbing topical spray.
The capsules in each batch are tested at a facility certified by cGMP and guaranteed for purity, content, and dosage.
Based on scientific research and real customer experiences, here's what you can expect when you start using the Hair Revital X System...
New hair regrowth, and protection against further hair loss

Healthier hair that's less prone to brittleness or graying

More respect from coworkers and friends, and renewed intimacy with your husband or wife

​Finally loving how you look when you walk out the door each morning
Saw Palmetto: the natural solution to thinning and receding hair
Your hair thins and recedes as you age for one primary reason:
You levels of the hormone DHT get off-kilter.
When DHT is imbalanced, it sends a message to your hair follicles, ordering them to stop growing hair.
So to switch your hair growth back on, you need to balance your DHT.
That's where Saw Palmetto comes in.
Saw Palmetto is a cousin to palm trees. It's been used as a natural remedy by the Seminole Indian tribe for centuries. Medical study after medical study has shown that Saw Palmetto supports balanced DHT levels to protect against hair loss, and stimulate hair regrowth.
In my opinion, Saw Palmetto is the best way to regain the youthful confidence that hair loss has stolen from you.
Today, you can test for yourself the benefits of Saw Palmetto, the key ingredient of Hair Revital X.
I've formulated Hair Revital X into an easy-to-take capsule, and a quick-absorbing topical spray
Just take 2 capsules per day, plus spray a thin layer of the topical spray to the thinning areas of your scalp. Your scalp quickly absorbs the spray, and your body quickly absorbs the oral capsules. It's that easy!
One dose per day and these scientifically-backed ingredients go to work balancing DHT and stimulating hair growth. Then, over the next several weeks, you'll watch your hair start to thicken, and your youthful confidence return!
You're getting pure Saw Palmetto, and to ensure maximum results, 4 Ingredient Blends:
1

The Anti-Genetics Blend

If baldness runs in your family, then you probably have genetic reasons your body produces too much DHT. This ingredient blend contains potent natural ingredients that counteract your genetic short-straw to give you an extra boost in reducing your DHT, freeing your follicles, and feeling the excitement of looking in the mirror each morning and seeing more hair instead of less!

Inside the oral supplement Anti-Genetics Blend, you'll find Nettle Leaf Extract, Pygeum Bark Extract, and L-Methionine.

Inside the topical spray Anti-Genetics Blend, you'll find Rosemary Extract and Carthamus Thistle Extract.
2

The Regrowth Extender Blend

Your follicles go through a normal Hair Growth Cycle: Shedding (letting hair fall out), and Regrowth (growing it back). Saw Palmetto and the Anti-Genetics Blend help kick that cycle back into gear, but if you want your follicles to spend extra time in the Regrowth phase, you need the Regrowth Extender Blend.

These ingredients are scientifically tested and shown to support your follicles spending over 4x more time in the regrowth phase. In one study, that led to 184% denser hair!

Inside the oral supplement Regrowth Extender Blend, you'll find Vitamin A Palmitate, Phytosterols (a compound from Sunflower Seeds), Pantothenic Acid (that's Vitamin B5), and the mineral Zinc.

Inside the topical spray Regrowth Extender Blend, you'll find Apigenin (a compound found in herbs like parsley and chamomile) and Centella (also called Asian Pennywort).
3

The Healthy Hair Blend

If your hair grows back but it's stringy, brittle, and gray, then what's the point? That's why Hair Revital X includes ingredients scientifically shown to nourish thick, shimmering hair that looks and feels young and healthy.

Inside the oral supplement Healthy Hair Blend, you'll find L-Cysteine (an amino acid), Pyridoxal 5 Phosphate (Vitamin B6), Folic Acid, and Biotin.

Inside the topical spray, you'll find Biotinoyl Tri-Peptide 1 (another amino acid), and Panax Ginseng.
4

The Deep Absorption Blend

This blend is unique to the Topical Spray. It helps the other blends dive down deep into your scalp and follicles to stimulate hair regrowth.

It includes 3 ingredients, each widely used throughout the health community to aid in absorption: Butylene Glycol (a compound from fruit & vegetable sugars), Lecithin (a thickener found in egg yolks), and Capsaicin (a nerve stimulator found in red peppers).

Take a look at the Hair Revital X system's complete formula:
Zenith Labs' 6-month, empty-bottle, money-back guarantee
We've combined our years of medical and research experience, together with scientific studies from top universities, to perfect the formulas for the Hair Revital X system.
That's why we're confident that it's going to work for you. We believe in our product so much, that we've got an outrageous offer for you:
Try Hair Revital X for up to 6 months...
If you don't notice a difference in your hair growth... we'll refund you 100%.
Even if you've taken all your Hair Revital X!
It doesn't even matter if your bottles are EMPTY! If you're not satisfied, we'll give you back all your money.
That's how confident we are that Hair Revital X will work for you.
Our 6-Month, Empty-Bottle, Money-Back Guarantee lets you try Hair Revital X without risking a thing.
Frequently asked questions
HOW DO I USE HAIR REVITAL X?
Simply take 2 capsules each morning. For best results, take with a room-temperature glass of water on an empty stomach.
Spray a fine layer of the Topical Supplement on all thinning areas of your scalp. Don't spray it on too thick, and don't rub it in. Let your scalp absorb it naturally.
IS IT SAFE TO TAKE HAIR REVITAL X?
We manufacture Hair Revital X to the strictest standards. The capsules in each batch are tested at a facility certified by cGMP. The ingredients are natural and pure.
As a doctor, I do recommend that you consult with your personal physician when starting any new health program.
WHAT IF I DON'T SEE RESULTS? CAN I RECEIVE MY MONEY BACK?
Through my years of medical practice, I've seen first-hand that individuals react differently to the same treatments. While the ingredients inside Hair Revital X can benefit everyone who takes them, it remains a fact that results can vary. If you're not happy with Hair Revital X for any reason, even if the bottles are empty, simply contact us for a complete refund. In most cases, we won't even ask you to send back the bottles.
HOW MANY BOTTLES SHOULD I ORDER?
We recommend ordering the largest amount so you can stock up. Our supplier of Saw Palmetto is a small operation, so it can be a long time before we can resupply.
Ordering the largest amount is also the best deal for you. We've set it up so the 180-Day Supply saves you more than 30% compared to the 30-Day Supply.
Hair Revital X has a 2-year shelf life, so there's no worries about it expiring. Plus, our No-Questions-Asked, Money-Back Guarantee is valid no matter how many bottles you order, so there's no risk in stocking up.
Why you should get started right now:
There's no reason to watch in horror as your hair gets thinner, recedes, and falls out until there's nothing left. There's no reason to feel your self-esteem melt away, and always wonder if loved ones and new friends are judging you because of your thinning hair.
Hair Revital X will open a door to a new life of excitedly watching your hair come back, and finally feeling your youthful confidence return. How'd you like to be proud and excited of how you look each morning when you walk out the door?
Add Hair Revital X to your cart, right now.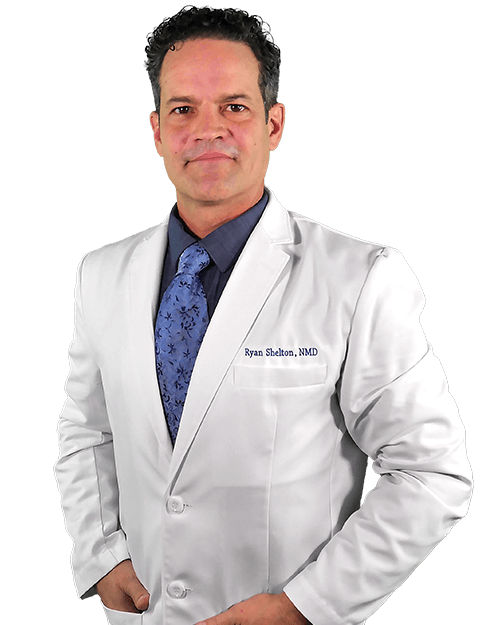 Dr. Ryan Shelton, NMD
Dr. Ryan Shelton is a dedicated physician solidly rooted in the principles of comprehensive medicine. For the past two decades he has focused strongly on investigative and clinical research to educate physicians and patients across the country on the safest and most efficacious diagnostic and treatment methodologies in medicine.
He was the creator and developer of Whole Body Health, a multi-disciplinary family practice in Kansas City for many years and left in 2009 to become the co-founder and Chef Medical Advisor of innovative Telemedicine outreach programs to service patients around the world. During that time Dr. Shelton was hired by The University Compounding Pharmacy in San Diego California as the head Physician and Pharmacist Consultant.
Dr. Shelton is currently a licensed primary care physician in the states of California, Hawaii, and Washington and continuing his career as the Wellness Director of Pacific Quest. Dr. Shelton has enhanced clinical experience with nutritional medicine and extensive clinical experience in counseling, holistic medicine, herbal medicine, and pediatric care. He is a diligent researcher and cogent author driven by the desire of propagating dialogues of health and scientific discovery. Dr Shelton received his Doctorate of Naturopathic Medicine from Bastyr University in Seattle, Washington. Prior to that he received a Master's degree in Philosophy and obtained his BA in Biochemistry from the University of Kansas.
He has become the primary researcher, formulator, and Chief Medical Officer for Zenith Labs where he created an enormous wealth of research and supplements to benefit the betterment of humanity across the world.