Sleep Wave
Advanced Sleep Supplement

Sleep Wave delivers herbs and minerals which support your natural circadian rhythm. It supports the hormones and brainwaves which aid your body in natural sleep.
Fall asleep in a healthy timeframe[1,2,3}
Enjoy deeper, more refreshing sleep [4,5,6]
Wake up less often [4,5,6]
Start each day energized & refreshed[7,8]
Be more alert & focused during the day [7,8]
11 total herbs & nutrients, each studied for their sleep-supporting potential
Doctor-formulated, and produced to cGMP standards
Available in 3 helpful amounts:
1 Bottle (30-Day Supply), 3 Bottles (90-Day Supply) & 6 Bottles (180-Day Supply)
Your Purchase Helps
a Child in Need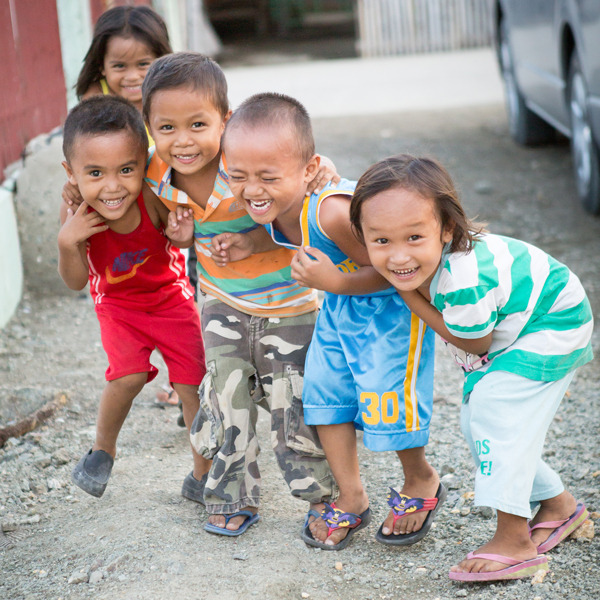 Your Purchase Helps
a Child

in Need

Zenith Labs® now partners with Vitamin Angels.

Vitamins Angels reaches over 60 million moms and kids in over 65 countries around the world every year. They're rated in the top 4% of charities for trust and efficiency.

For every purchase you make from Zenith Labs®, you will be providing one child in need with life-changing and life-saving vitamins and minerals. Your generosity helps them avoid illness and grow stronger! Read more
Product Description
---
Here at Zenith Labs, we knew that an imbalanced circadian rhythm is making millions of American men & women exhausted.
That's why we formulated our nutritional supplement Sleep Wave™.
Sleep Wave delivers key sleep-supporting nutrients from around the world, to help aid your body to maintain a healthy circadian rhythm.
What is your "Circadian Rhythm"?
Your circadian rhythm is also called your "sleep/wake" cycle.
It's a function of your "biological clock."
It's how your body knows when it's time to sleep, and time to wake up.
When your circadian rhythm is in sync, then you easily fall asleep at night, and wake up refreshed in the morning.
But when your circadian rhythm is out-of-sync, it's tough to fall asleep at night, and you wake up frequently. Then when morning comes, you feel uncomfortable and exhausted.
If you suffer from occasional sleeplessness, one factor may be that your circadian rhythm has become imbalanced.
Sleep Wave supports a balanced circadian rhythm, to help support:
A healthy time between laying down & falling asleep1,2

Consistent sleep, without frequent waking up4,5,6

Deep, refreshing REM cycles4,5,6

Provides & supports key "sleep molecules" for your brain5,6,7,9

Helps you feel awake during the day, without feeling groggy or foggy-headed
Sleep Wave: Natural Herbal & Mineral Sleep Support
Where too many sleep solutions force you to fall asleep, and leave you groggy in the morning, Sleep Wave supports your body's natural sleep systems.
Sleep Wave supports your circadian rhythm, along with your sleep hormones, and sleep-linked brainwaves.
These are the natural systems that help everyone sleep comfortably at night, and feel awake and alert during the day.
WHAT'S INSIDE SLEEP WAVE?
You're getting two key ingredients blends: our Sleep Support Herbal Blend, and our Circadian Rhythm Nutrient Blend.
Sleep Support Herbal Blend:
1

Valerian Root Powder

Native to eastern Europe, medical studies of over 1,000 patients showed it to improve sleep for up to 89% of people.10
2

Jujube Fruit Extract

A plant that grows in India & China where it's been used for centuries to support sleep, in animal tests it helped fall asleep faster, and stay asleep longer.11,12
3

Chamomile

Used in ancient Egypt and modern-day America, scientific studies have found that it helps patients fall asleep more quickly.1,2,13
4

Skullcap

Used by Native Americans for deeper sleep, modern research shows it to support a healthy circadian rhythm & sleep cycles.4
5

Hops Flower Powder

Native to Germany and used in beer fermentation everywhere, scientific research has shown this plant to have a relaxing effect, and support the brain's nighttime rest rhythm.14
4

Wild Lettuce

Grows in Europe, it's was historically used to support a relaxed feeling, perfect for drifting comfortably off to sleep.15
Circadian Rhythm Nutrient Blend:
1

Melatonin

The "sleep" hormone, it supports a healthy circadian rhythm, and balanced NREM/REM sleep cycles.5,6
2

Magnesium

A mineral that supports natural "sleep hormone" production.7,9
3

Zinc

A mineral linked to more satisfying sleep7,8
4

L-Theanine

An amino acid found in green tea, research has shown it supports a healthy timeframe to fall asleep, and supports circadian rhythm & REM sleep cycles.16
Zenith Labs' 6-Month, empty-bottle, money-back guarantee
We've combined our years of medical and research experience, together with medical studies from top universities, to perfect the formula of Sleep Wave.
That's why we're confident that it's right for you. We believe in our product so much, that we've got an outrageous offer for you:
Try Sleep Wave for up to 6 months…
You love it, and enjoy the benefits of a supported sleep… or we'll refund you 100%.
Even if you've already taken all your Sleep Wave!
It doesn't matter if your bottles are EMPTY! We won't even ask you to send back anything. If you're not satisfied, we'll give you back all your money.
That's how confident we are that you'll love Sleep Wave.
Our 6-Month, Empty-Bottle, Money-Back Guarantee lets you try Sleep Wave without risking a thing.
Frequently asked questions
WHAT INGREDIENTS ARE INSIDE SLEEP WAVE?
Take a look at the label for all the information about Sleep Wave.
WHAT MAKES SLEEP WAVE BETTER THAN OTHER SLEEP SUPPLEMENTS?
Sleep Wave was formulated with nutrients specifically chosen for their record of supporting a healthy circadian rhythm.
Most sleep supplements contain only a single ingredient like melatonin. Sleep Wave contains 10 unique nutrients, each scientifically shown to support healthy sleep.
Some other sleep support pills are "heavy-duty" and chemically force you to sleep. You wake up groggy. Sleep Wave uses natural nutrients which encourage sleep-linked brain waves, to help you comfortably drift off to sleep, and wake up refreshed.
HOW DO I KNOW SLEEP WAVE IS PURE & SAFE?
Each of the ingredients is rigorously tested for purity and to ensure against toxins and contaminants. Our manufacturing facility is regularly audited by the FDA for safety and purity.
We also focus on using natural ingredients, which your body already knows how to use, and which gently, naturally support your health.
WHAT KIND OF BENEFITS WILL I FEEL FROM SLEEP WAVE?
Sleep Wave is doctor-formulated to supply traditional herbal sleep solutions from around the world, and modern-day scientific sleep breakthroughs. Each ingredient is scientifically shown to help men & women enjoy healthier sleep. For some people, this may include falling asleep more quickly, more time spent in deep sleep, fewer times waking up through the night, and waking up in the morning feeling refreshed.
WHAT IF I'M NOT HAPPY? CAN I GET MY MONEY BACK?
Absolutely, no questions asked. Either you love the benefits Sleep Wave---and you're thrilled with the sleep-supporting benefits---or we'll refund you 100%.
We don't even ask you to return the bottles. Anytime in the first 6 months after your order, simply contact us and we'll refund you. Our contact info is on every bottle.
The reason you should get started right now:
Poor sleep is linked to a weakened immune system, higher stress, less productivity, poor family relationships, and lower life satisfaction.
Each day you wait to do something about your sleeplessness is another that sleeplessness damages your happiness.
Claim your bottles of Sleep Wave right now, to support healthy sleep, and get back to living your life.
Citations

https://www.ncbi.nlm.nih.gov/pubmed/15863883/
https://www.ncbi.nlm.nih.gov/pmc/articles/PMC2995283/
https://www.ncbi.nlm.nih.gov/pmc/articles/PMC5478819/
https://www.ncbi.nlm.nih.gov/pubmed/21419210
https://www.ncbi.nlm.nih.gov/pubmed/9140018
https://www.ncbi.nlm.nih.gov/pubmed/9140019
 https://www.ncbi.nlm.nih.gov/pmc/articles/PMC3402070/
https://www.ncbi.nlm.nih.gov/pmc/articles/PMC5713303/
https://www.ncbi.nlm.nih.gov/pmc/articles/PMC3703169/
https://www.ncbi.nlm.nih.gov/pmc/articles/PMC4394901/
https://www.ncbi.nlm.nih.gov/pmc/articles/PMC5478819/
https://www.ncbi.nlm.nih.gov/pmc/articles/PMC4698858/
https://www.ncbi.nlm.nih.gov/pubmed/4490671/
https://www.ncbi.nlm.nih.gov/pubmed/22849837
https://www.ncbi.nlm.nih.gov/pubmed/17153150
https://www.ncbi.nlm.nih.gov/pubmed/30707852/
Add Sleep Wave to your cart, right now.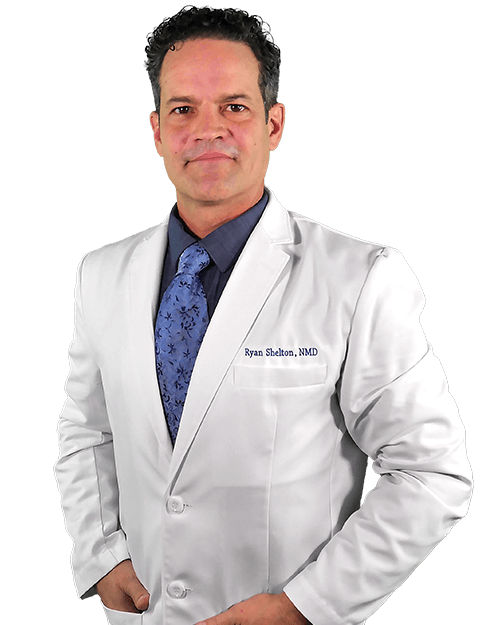 Dr. Ryan Shelton, NMD
Dr. Ryan Shelton is a dedicated physician solidly rooted in the principles of comprehensive medicine. For the past two decades he has focused strongly on investigative and clinical research to educate physicians and patients across the country on the safest and most efficacious diagnostic and treatment methodologies in medicine.
He was the creator and developer of Whole Body Health, a multi-disciplinary family practice in Kansas City for many years and left in 2009 to become the co-founder and Chef Medical Advisor of innovative Telemedicine outreach programs to service patients around the world. During that time Dr. Shelton was hired by The University Compounding Pharmacy in San Diego California as the head Physician and Pharmacist Consultant.
Dr. Shelton is currently a licensed primary care physician in the states of California, Hawaii, and Washington and continuing his career as the Wellness Director of Pacific Quest. Dr. Shelton has enhanced clinical experience with nutritional medicine and extensive clinical experience in counseling, holistic medicine, herbal medicine, and pediatric care. He is a diligent researcher and cogent author driven by the desire of propagating dialogues of health and scientific discovery. Dr Shelton received his Doctorate of Naturopathic Medicine from Bastyr University in Seattle, Washington. Prior to that he received a Master's degree in Philosophy and obtained his BA in Biochemistry from the University of Kansas.
He has become the primary researcher, formulator, and Chief Medical Officer for Zenith Labs where he created an enormous wealth of research and supplements to benefit the betterment of humanity across the world.