Hearing X3
Advanced Hearing Support
This precisely formulated supplement combines 15 vitamins & minerals that each protect against age-related hearing decline. Together, these ingredients form a tightly woven formula to support inner ear health.
Defend against age-related hearing decline†
Reduce damage from noise-exposure†
Support inner ear hair cell health†
Easy-to-take capsules
Available in 3 helpful amounts:
1 Bottle (30-Day Supply), 3 Bottles (90-Day Supply) & 6 Bottles (180-Day Supply)
Your Purchase Helps
Two Children in Need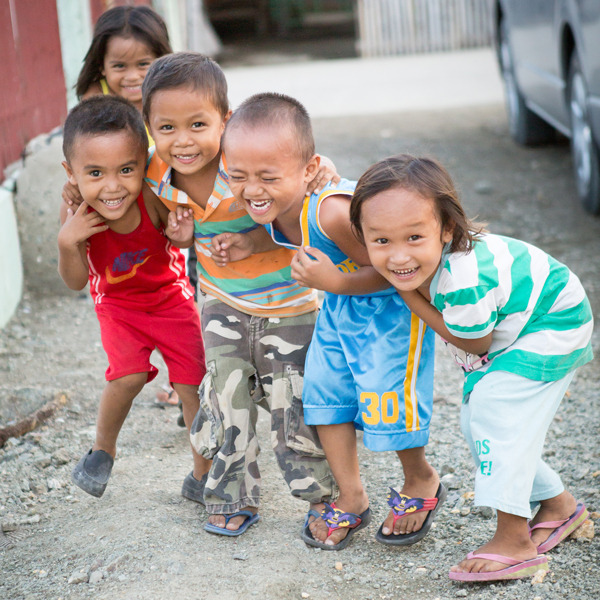 Your Purchase Helps
Two Children

in Need

Zenith Labs now partners with Vitamin Angels.

Vitamin Angels has helped over 70,000,000 children with vitamin deficiencies. They're rated in the top 4% of charities for trust and efficiency.

Your Zenith Labs purchase funds vitamin A supplementation for two children. Your generosity helps them avoid illness and grow stronger. Read more
Product Description
---
I designed Zenith Hearing X3 to deliver a team of 15 herbs & minerals, which work together to promote ear & hearing health. It's all concentrated inside easy-to-take capsules.
Hearing X3 is gluten-free and certified Non-GMO. The capsules in each batch are tested at a facility certified by cGMP and guaranteed for purity, content, and dosage.
Based on scientific research on the ingredients, and real customer experiences, here's what you why you'll want to start taking Zenith Hearing X3…
If you're sick and tired of friends and family to repeat themselves...

If you get frustrated when background noise drowns out a personal conversation...

If your TV and lack of communication are driving your spouse NUTS...

If you've been delaying getting help because the cost frightens you...

If you sometimes find yourself a little depressed, alone, and longing for a good, clear conversation with someone.
Ingredients chosen based on dozens of medical studies
The herbs & minerals inside Zenith Hearing X3 were hand-selected based on the medical studies showing their impressive effects.
We start with:
1

Resveratrol

Commonly known as the "holy grail" for bulletproofing your cardiovascular health, resveratrol has also been shown to decrease the protein COX-2 which can lead to inflammation and damage inside your cochlea.
2

Ginkgo Biloba

This powerful protector drastically reduces oxidant damage, including tissue damage in your brain, and to your cardiovascular system. In fact studies show it has as high as an 82% success rate in helping folks promote healthy hearing!.
3

Gotu Kola

This powerful antioxidant protects your brain tissue by helping reduce cell death from lack of oxygen. Its tough protective power helps capillaries and those itty bitty blood vessels buried deep in your cochlea to open up and allow blood to flow - all functions which have been shown to help preserve and control age-related hearing decline.
4

Folate

Folate is absolutely crucial to reducing hearing fatigue by reducing homocysteine levels in your blood. In fact, one study published in the December 2010 issue of Otolaryngology showed that 100% of the 160 healthy seniors over 60 with poor hearing tested low in folate!
5

L-5-MTHF

This unique form of folic acid is 700% more bioavailable than store-bought folic acid and protects your body from "super oxidants" which damage your blood vessels.
Now if we stopped there, this formula would STILL dramatically improve the quality of your life. However, we wanted to produce a supplement that was head & shoulders above anything on the market.
That's why we've also added 10 supporting ingredients that work synergistically to make sure your hearing is protected from every possible angle.
They are...
1

CoQ10

Which has been shown to help protect hair cells from both toxic exposure, like oxidation and cell damage from loud noise, by providing your body with an additional antioxidant protective barrier.
2

N-acetyl-cysteine (NAS)

which shields you from oxidative damage such as elevated homocysteine levels, inflammatory damage caused by cytokines and helps your ear cells when they're exposed to toxins and noise pollution.
3

Vitamin C

Studies have shown folks over the age of 50-60+ with a higher Vitamin C intake have fewer hearing problems.
4

Zinc Citrate

An antioxidant that has been shown to help stabilize age-related hearing decline in older people and help the body remove toxins that can harm healthy ear cells.
5

Astragalus

Which acts like a robust vasodilator that may help increase the number of hair cells and the health of those cells.
6

Chrysanthemum

Which has an antioxidant-like effect that can help reduce ROS activity by up to 70%, especially in your ear and its hair cells.
7

Acetyl-L Carnitine

Which improves the energy-producing capability of your cells, helps reduce age-related damage to your cochlea by decreasing the possibility of hair cell loss.
8

Alpha lipoic acid

A fatty acid know to work as an antioxidant to protect you hair cells from ROS damage, help reduce the early onset of age-related hearing decline, and acts as a free-radical scavenger.
I've condensed all the ingredients of Zenith Hearing X3 into an easy-to-take capsule
Just take 2 capsules per day with or without food. Your body absorbs it quickly, and there's no aftertaste. It's that easy!
With your daily dose, the herbs & minerals inside Hearing X3 go to work helping your inner ear and hearing stay healthy.
Zenith Labs' 60-day, empty-bottle, money-back guarantee
We've combined our years of medical and research experience, together with medical studies from top universities, to perfect the formula of Zenith Hearing X3.
That's why we're confident that it's going to work for you. We believe in our product so much, that we've got an outrageous offer for you:
Try Zenith Hearing X3 for up to 60 days…
If you don't feel a difference in your energy, health, and happiness… we'll refund you 100%.
Even if you've taken all your Hearing X3!
It doesn't matter if your bottles are EMPTY! If you're not satisfied, we'll give you back all your money.
That's how confident we are that Hearing X3 will work for you.
Our 60-Day, Empty-Bottle, Money-Back Guarantee lets you try Hearing X3 without risking a thing.
Frequently asked questions
WHAT INGREDIENTS ARE IN ZENITH HEARING X3?
IS IT SAFE TO TAKE ZENITH HEARING X3?
We manufacture Zenith Hearing X3 to the strictest standards. The capsules in each batch are tested at a facility certified by cGMP. The ingredients are natural and pure.
However, as a doctor, I recommend that you consult with your personal physician before starting any new health program.
HOW DO I USE Zenith Hearing X3?
Simply take 2 capsules with or without food each day. Many people find they like taking it with breakfast, so they can feel the effects throughout the day.
WHAT IF I DON'T SEE RESULTS? CAN I RECEIVE MY MONEY BACK?
Through my years of medical practice, I've seen first-hand that individuals react differently to the same treatments. While the ingredients inside Zenith Hearing X3 can benefit everyone who takes them, it remains a fact that results can vary. If you're not happy with Zenith Hearing X3 for any reason, even if the bottles are empty, simply contact us for a complete refund. In most cases, we won't even ask you to send back the bottles.
The reason you should get started right now:
There's no reason to stress about age-related hearing decline any longer. Zenith Hearing X3 will open the door to a new life of feeling confident about your hearing, and hopeful about your future.
Add Zenith Hearing X3 to your cart, right now.
Dr. Ryan Shelton, NMD
Dr. Ryan Shelton is a dedicated physician solidly rooted in the principles of comprehensive medicine. For the past two decades he has focused strongly on investigative and clinical research to educate physicians and patients across the country on the safest and most efficacious diagnostic and treatment methodologies in medicine.
He was the creator and developer of Whole Body Health, a multi-disciplinary family practice in Kansas City for many years and left in 2009 to become the co-founder and Chef Medical Advisor of innovative Telemedicine outreach programs to service patients around the world. During that time Dr. Shelton was hired by The University Compounding Pharmacy in San Diego California as the head Physician and Pharmacist Consultant.
Dr. Shelton is currently a licensed primary care physician in the states of California, Hawaii, and Washington and continuing his career as the Wellness Director of Pacific Quest. Dr. Shelton has enhanced clinical experience with nutritional medicine and extensive clinical experience in counseling, holistic medicine, herbal medicine, and pediatric care. He is a diligent researcher and cogent author driven by the desire of propagating dialogues of health and scientific discovery. Dr Shelton received his Doctorate of Naturopathic Medicine from Bastyr University in Seattle, Washington. Prior to that he received a Master's degree in Philosophy and obtained his BA in Biochemistry from the University of Kansas.
He has become the primary researcher, formulator, and Chief Medical Officer for Zenith Labs where he created an enormous wealth of research and supplements to benefit the betterment of humanity across the world.